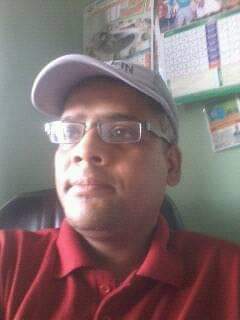 MESSAGE FROM Principal
Welcome to St. Joseph's English Academy. We are serving in education sector at local level base since 1999. We are very pleased to be part of this community and enjoy the close relationships that we have with our locality in serving students. Our school continues to garner for the individual work we are accomplishing with students daily with the many options we provide. Many families enroll in our programs to maintain actively meaningful role in the education of their children knowing that we value having parents as the primary educator.
Currently we are enrolling students in Play Group (PG) to grade ten with our personalized learning programs. It is our motto to develop every student to become a good thinker, well communicator and successful achiever. Having the best trained educators team to help us accomplish this task for every student is where I take great pride as a school leader. Our teams of professional teachers work hard to be their very best daily knowing that students and their academic needs come first at St. Joseph's School. We provide a comprehensive education with individualized approach to learning.
As a parent whose children have attended our schools, I can say with great pride that our team truly values their connection to each and every student. This results in a positive and heartfelt school culture where the differences are celebrated and students find a place to excel with their individual learning needs. We invite you to visit our school, meet with our management team as well as teachers to get every necessary information if we are your school of choice. We welcome new families annually and we look forward to partnering with you in the education of your children.
St. Joseph's management team, parents and teachers work together in a harmony to ensure the best possible educational plans for our students. When students visit school, they feel the different environment. They feel safe to reach their fullest potential, and they often make new friends, establishing the social relationships that are so important in life. With complete renovations, students receive the environment they need to achieve new growth from academically, socially and physically.
We believe in "Achieving Excellence Together" as well as helping students become globally competent citizens, accept the challenges in every days to come in future. If you know a child who could benefit from an enhanced learning environment, we invite you to explore our website and visit school for any kinds of inquiries. We look forward to sharing our vision where every child finds the tools they need to adapt, to learn, and to grow.
Sincerely,
Dambar Singh K.C.
Principal, St. Joseph's School,
Budhanilkantha -7,Golfutar Kathmandu,Nepal
Go To Main Page